Research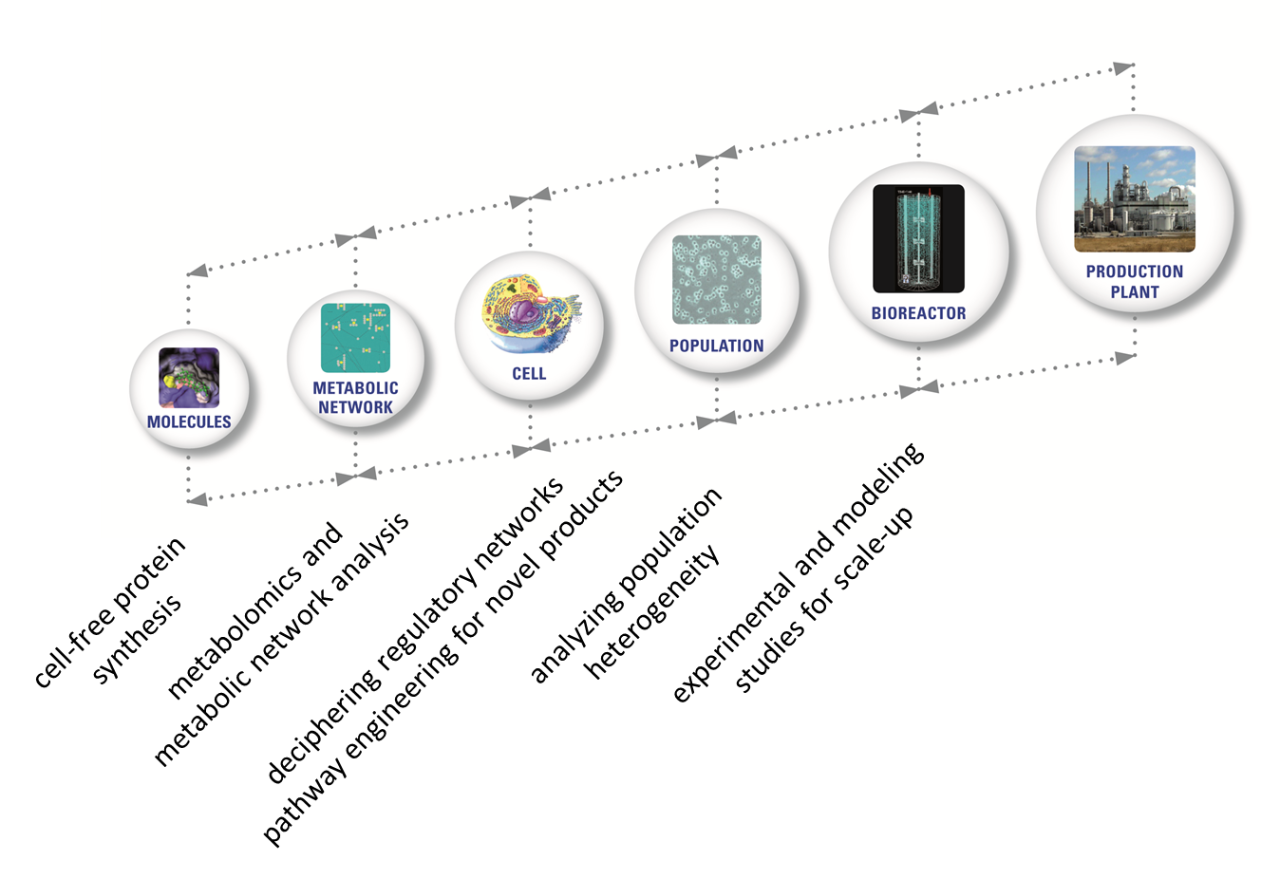 Research at the Institute of Biochemical Engineering (IBVT) considers all steps of bioprocess development – starting from the single molecule to the large-scale production process. Systems biology tools are applied intensively to get a quantitative understanding of intracellular processes as an essential basis for efficient bioprocess development. Today, industrial producers such as Escherichia coli, Corynebacterium glutamicum, Saccharomyces cerevisiae and CHO are applied together with promising newcomers such as Pseudomonas putida.
Based on the profound knowhow of intracellular regulation novel products and strategies for production are developed addressing commodities, fine chemicals and pharmaceutical compounds. This includes strain engineering (using systems biology tools) and process studies up to 300 L scale. Scale-up issues also including heterogeneity impacts are analyzed in detail.
The IBVT closely cooperates with multiple national and international partners and plays an active role at the Stuttgart Research Centre of Systems Biology (SRCSB).
Further Informations: