The 11 projects of the priority program SPP InterZell focuses on the cell-cell and the cell-bioreactor interactions. The "Novel production processes through cross-scale analysis, modeling and design of cell-cell and cell-bioreactor interactions (InterZell)" offers new research approaches for biotechnical production processes. Despite intensive research, the questions of cell-cell interaction in mixed cultures or cell-bioreactor interaction remain unanswered and often lead to production losses. Questions like these will be addressed by InterZell research projects.
Projects DFG SPP 2170 'InterZell'
03:49
The video gives an overview of the projects of DFG SPP 2170. Please find more information in the project sections.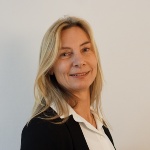 Martina Rehnert
Dr.
Post-Doc, Project Manager DFG SPP 2170 "InterZell"