Teaching represents at the IBVT a very important and large field of work. Therefore modules of the study programs Chemistry and Bioengineering, Process Engineering, Technical Biology, Environmental Engineering and Engineering Cybernetics are being offered. Internships for pupils in the framework of BOGY (Berufs-und Studienorientierung am Gymnasium) are also possible.
Here you find further infomation
Contact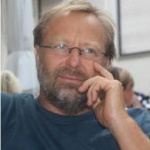 apl. Prof. Dr. habil.
Martin Siemann-Herzberg
apl. Professor/ Vice Director